We manufacture signs for your brand
Building Signs, Monument Signs, Graund Signs and Windows Signs
5 steps for a perfect sign
We solve everything your business needs to have your sign in the Front Shop.
1. Step one "sign survey"
It is the first step (fundamental) where a professional from our team visits your location to measure and inspect the conditions of your store's façade and thus know what regulations apply.
2. Step Two "Submit permission"
For this, bounded elevation and section plans of the new sign are drawn with detailed descriptions of engineering and electricity according to the code of the state of Florida, the square and in some cases the regulation of the brand.
3. Step Three "Fabrication of the Sign"
Being approved, we take care of manufacturing your front Shop Sign, based on what is authorized by the city and with the electrical certifications for the United States (UL Certificate)
4. Step Four "Instalation"
For the installation Our professional team will go to your store or building to fix the sign, with a bucket truck equipped with everything necessary for a correct fixing and lighting both outside and inside with   automation systems for a correct on and off of the sign
5. Step Five "Inspections"
The final step in which one of our team will make 2 or 3 appointments with the city inspectors to review the sign and obtain the closing of the permit and its respective documentation.
CHANNEL LETTERS
Types of Channel Letters
Channel Letter
Standard channel letters are Plexiglas / Acrylic Return in Aluminum
Luxury Letters
Composed of several layers of materials such as stainless steel, acrylic and wood, they are widely used in office interiors and boats
Reverse Channel Letters
Regularly made in painted aluminum there are also versions in other metals
Acrilyc Letter
Commonly used in shopping mall interiors in multiple colors and styles
Stainless steel & brass Letters
Commonly used in a mirror finish with a high gloss, they can also be brushed
PVC & ACM Letter
They are a great solution to emulate different materials such as wood and metal due to their ability to be printable
LETTER SIGNS
We use high-quality materials such as acrylic, metal, or LED lighting, to ensure long-lasting performance and minimize the need for frequent replacements.
A compelling advertising solution for your company!
These signs are an ideal choice for both indoor and outdoor advertising, based on their durable and weather-resistant qualities.
Indoor Letter Signs
Indoor letter signs offer a remarkable opportunity to elevate the ambiance of your store or office with a touch of sophistication.
Outdoor Letter Signs
Outdoor letter signs serve as an exceptional alternative to channel letters, exuding a polished and professional appearance that adds tremendous value to your store or office signage.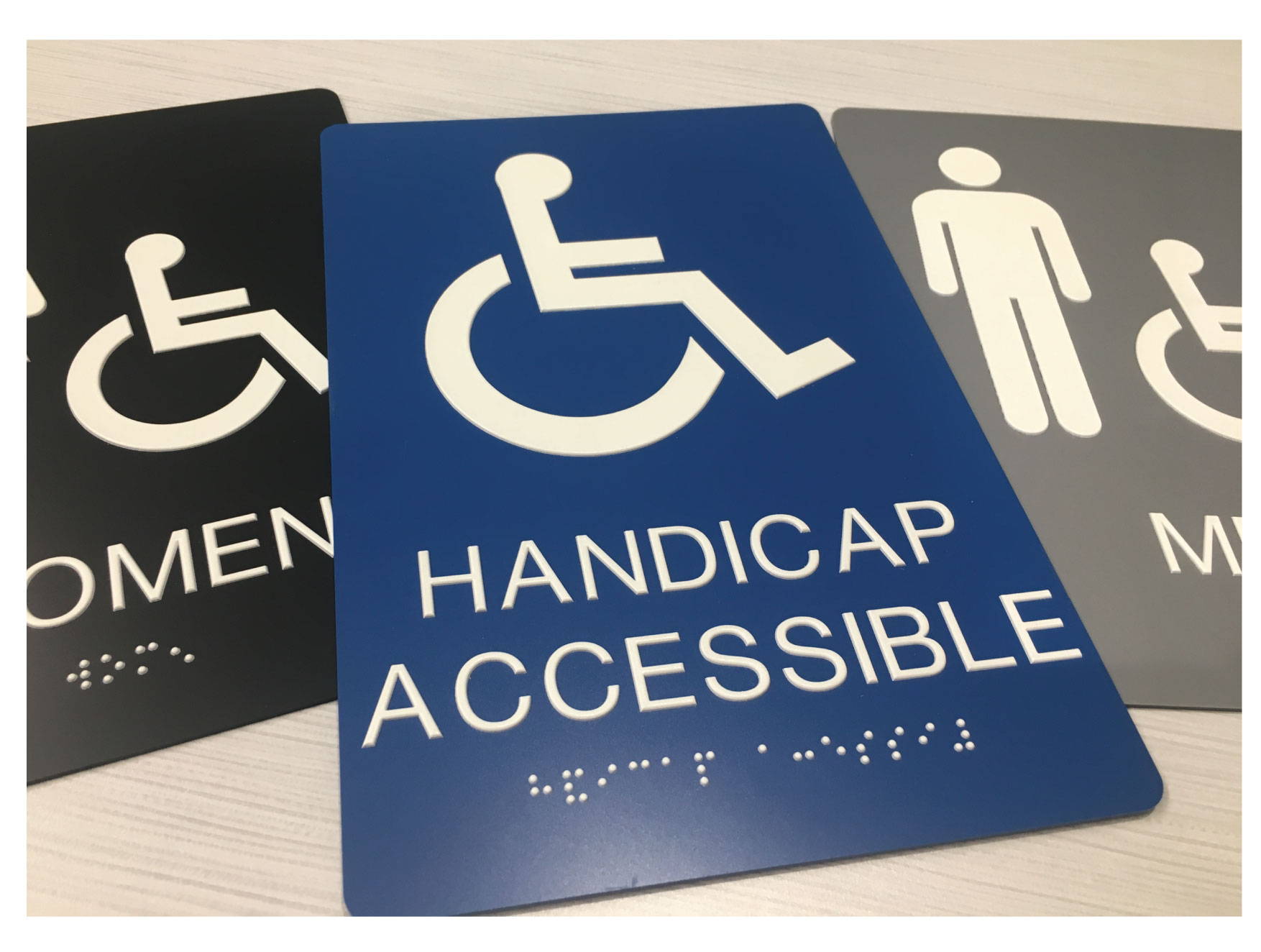 We know how to meet ADA requirements!
We will make sure that the informative signs for your building fulfill the function of informing and guaranteeing everyone's safety
Corporate Signage
Informing and highlighting a meeting point through a sign improves the experience of your visitors
Directory Signaling
Indicate the areas, private spaces and reserved parking areas coinciding with the aesthetics of your brand
Directional Signage
Mandatory and security information with evacuation routes that offer peace of mind to the Visitor
Vinyl application on vehicles, windows and walls
Maximum quality in our vinyls and prints
Our printing works with UV curing guarantee a useful life of up to 5 years with a very high resistance to friction.
Full Wrap
Fantastic designs in a large space, perfect curves, and invisible joints are the key for your vehicle to sell.
Windows Signs
Your windows seen 24 hours the best way to sell your products with the right quality price to renew each season or each promotion.
Wall Wrap
Decorating with images is a great solution for your interior and exterior spaces with our removable models you can move your decoration wherever you want
Lightbox
We manufacture monocolor and full color moving light boxes in different sizes and shapes
Dynamik Light Box
The perfect relationship between dynamic display and static lightbox: our moving lightbox attracts attention to your store with a great starting price
Acrylic Slim light box
This luminous frame model allows you to expose, without protruding from the wall, especially for areas with little space and to hang on windows or from the ciling
Light Box Front Fabric
The boxes with a fabric front are ideal for temporary promotions, easy replacement of the graphic due to its aluminum structure